Your vehicle's tires are extremely important when it comes to the safety of you and your vehicle because they are the one thing that stands between your car and the road. Having adequate tire tread, properly rotated tires, and accurate tire inflation, are all key items in the routine maintenance of your tires during every season in Oregon. Rough winter weather that can take a toll on your vehicle's tires, so spring tire care is especially important. With wet weather, rough roads, and more frequent road trips on the horizon, we want to help you stay safe every time you hit the road by helping you taking care of your vehicle's tires.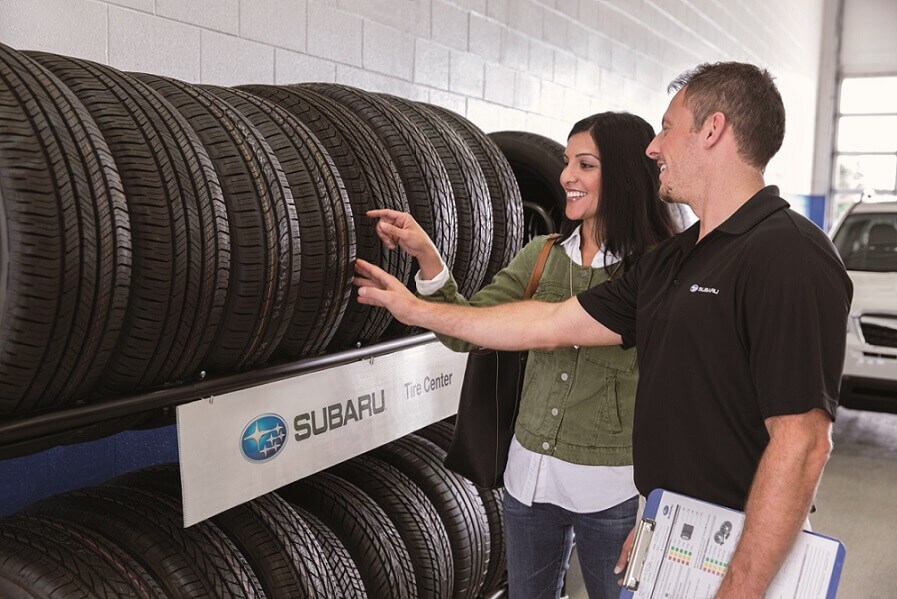 In preparing your vehicle for the warmer weather to come, we highly recommend adding routine tire maintenance to your spring car care list. That can include a tire inspection, tire rotation, and potentially replacement or installation of new tires. Switching out your winter tires for all-season tires is also a good place to start with your spring tire care because it will help reduce the wear on your winter tires. So, how does spring tire care benefit you?
Savings in the Long Run

- Taking care of your tires will help you save money in the long run because preventative tire care can help you avoid premature damage and unexpected repairs due to neglect. Routinely rotating and taking care of your tires will also extend their life and keep your vehicle running at its best.

Optimized Vehicle Performance

- Routine tire rotations and proper tire inflation will help your car perform better since it won't have to work as hard to move. By referencing the number on the inside of your driver door, you can ensure your tires are properly inflated. Paired with routine tire rotations every other oil change, you can improve gas mileage and vehicle handling overall.

Safety on the Road

- Wet road conditions during Oregon springs can make for dangerous driving situations since it may be harder for your vehicle to stop. Making sure your tires have a proper amount of tread will offer maximum grip on wet roads so you can avoid hydroplaning.

Extended Tire Life

- Frequent tire rotations and proper inflation help to balance the wear on your tires, and when your tires wear evenly you are able to extended the tread life.
Schedule Tire Services at Carr Auto Group in Beaverton, Oregon!
If you're in need of a spring tire rotation, replacement, installation, or inspection we'll gladly take care of your tire needs at any of our Carr Auto Group locations in Beaverton, Oregon and Vancouver, Washington.